ABOUT US

Note from our President,
Having been born in this beautiful country, Peru, seeing the exquisite artisan techniques, see the strength of the fighter woman who dedicates so much love to her fabrics and paintings, since childhood the seed of art was born in me. Painting and weaving are my strength and I am very attracted to woodworking. What I am showing on my website more than accessories are pieces of art that transcend the trends. Weave stories, legends and colors that symbolize elements of the Andean culture. The manufacture of some products takes from 15 days to 4 months. The attention to detail is extremely important in each product. These projects are aimed at changing lives that provide food and education to artisans and their families in extreme poverty.
The most important reason is that we are self-employed artisans working with our hands and ready to make people happy through our designs which are made with deep love, enthusiasm and dedication, giving a different touch to each one.
'I cannot change the World, but my way of contributing with a grain of sand is empowering Peruvian women.'
Welcome to Psperu Handmade!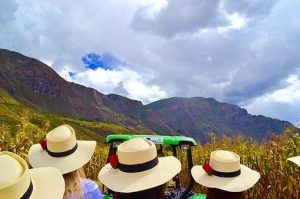 We offer a wide variety of handmade and unique home décor items, crafted by highly skilled artisans from various Peruvian regions.
We have quality items such as contemporary vases, pottery, accessories and many other unique items, waiting for you to be discovered.  Need unique kitchen accessories such as faux fruit or vegetables? We have them! Nothing finishes a room better than a gorgeous wooden animal to enhance your home's decor ! Visitors can choose from an array of gorgeous art from Andean artisans!
We provide popular home & office products at direct-to-you pricing, including decor accents, house wares, kitchen gadgets, wall hangings, wooden art and much, much more! Whether you're looking for something to enhance your wall decor or to brighten a dark corner, a decorative ceramic piece, a wooden animal, nativity set or a beautiful vase, we have it here at Psperu!
All items shown on this site are updated daily and should be in stock. If you have any questions about a product or specific purchase, please use our contact form. To place an order, please create an account and add desired products to your cart, then check out and choose your preferred payment method (we accept all credit cards and PayPal).